Palmetto Gun Club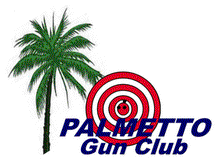 FFL Holders


There are several FFL holders in the club who will do firearms transfers for club members at a nominal price:

CHESTER COX
Palmetto Arms, LLC
Class 3 Dealer
127 Gathering Island Road
Summerville, SC 29485
843-851-9068 (business)
843-452-1229 (cell)
chester@palmettoarmsllc.com
www.palmettoarmsllc.com

Allied Arms, LLC
Patrick Costadoni
9653-B Hwy 78
Ladson, SC 29456
843-212-5790 (business)
864-751-1603 (fax)
Email: info@allied-arms.com
Transfers: transfers@allied-arms.com
WebSite: www.allied-arms.com
Facebook:www.facebook.com/alliedarmsllc

Paul C. Mitchell
The Ammo Dump
1246 Bacons Bridge Road Ste. 3
Summerville, SC 29485
843-771-4776 office
843-771-4989 fax
Ammodump79@Gmail.com

Tom Clark
RT2BR Arms LLC
308 Mendenhall Street
Summerville, SC 29483-5225
843-277-5309
Info@RT2BRArms.com
www.RT2BRArms.com

Nathan Carter
Lowcountry Firearms LLC
982 Hunt Club Run
Charleston, SC. 29414
Phone: 843-724-9818 Cell: 843-478-0191
info@lowcountryfirearms.com
Lowcountry Firearms LLC

If there are any other members holding FFLs who want to do transfers for club members, please submit your information to the club secretary.